I've been home for the holidays and helping my dad get further on his engine rebuild project for our family's Yukon. This is just a quick entry to document the fun I had with my dad.
The main thing I did to help out was fabricate a cover plate out of some steel plate to hoist the engine. I traced the outline and hole pattern using the valley cover and used an angle grinder with a cutoff wheel to cut the outline. A step drill made easy work of the mounting holes.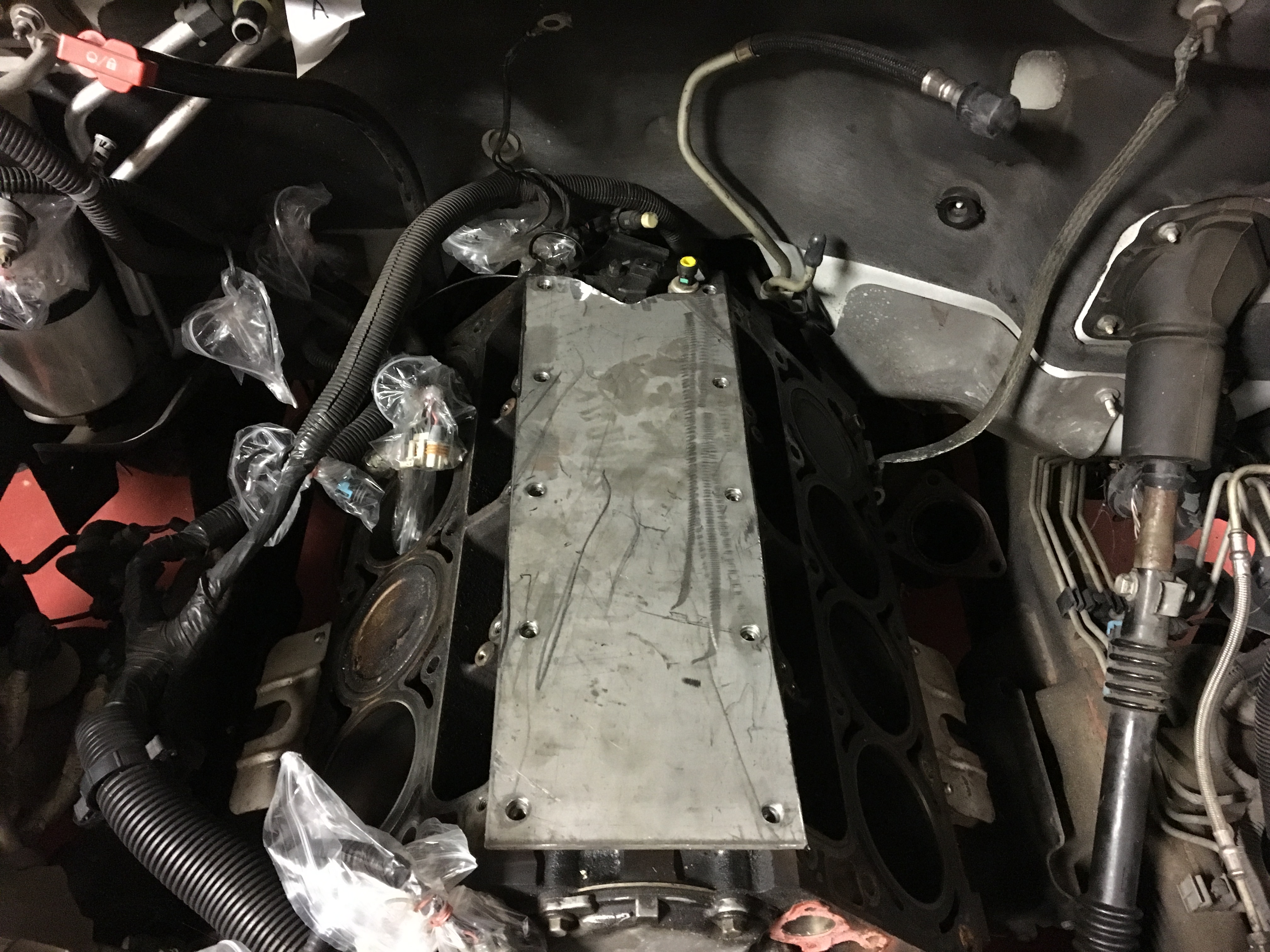 After I made sure the hole pattern was correct and it would fit, I drilled two holes in the top to mount the engine hoist to. Here's a photo of my dad, smiling since he's been trying to get the engine out for a while.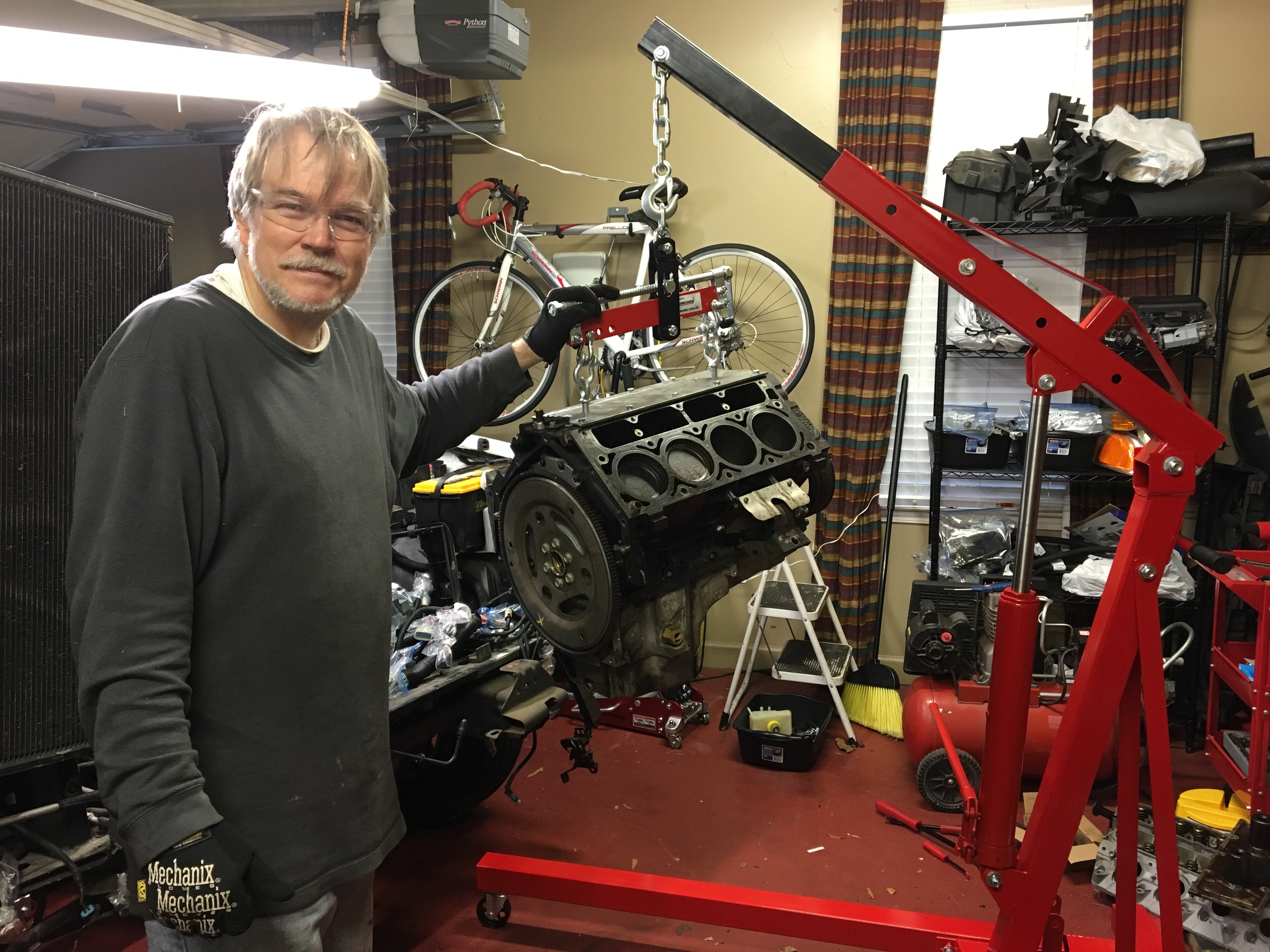 To get the transmission out, the driveshaft had to come out. So here's me with a driveshaft.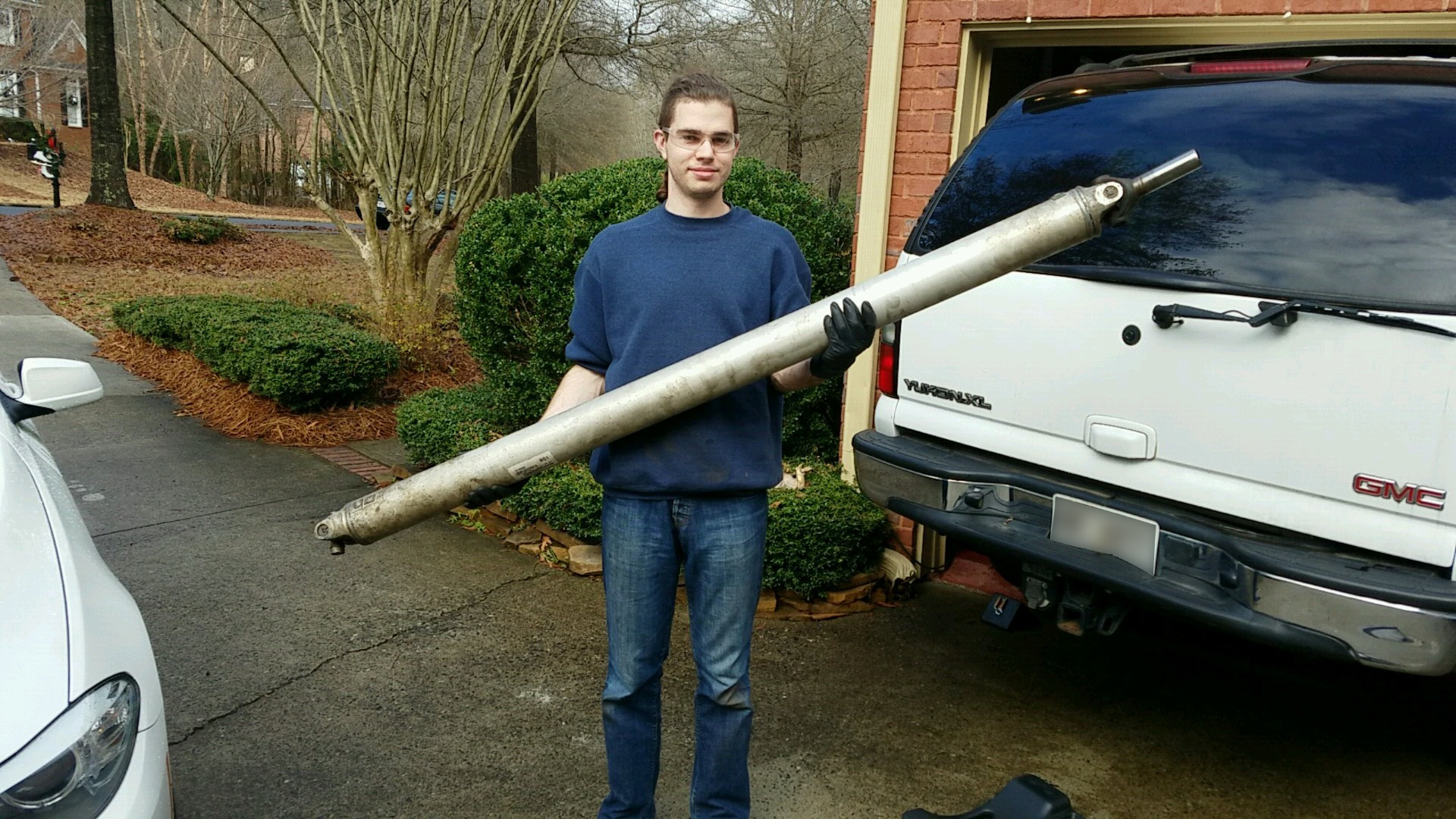 The transmission came out with a transmission jack. We didn't have enough height under the frame of the car to roll it out on the jack, so we lifted it off the jack onto a plastic storage container top. Once it was on the top it slid right out from under the car. We technically could have removed the engine and the transmission as one unit, but our garage didn't have enough space to do so.
Anyway, here's another photo of my dad smiling with a thumbs up. This time with the transmission.